We could not think of a better way to represent David's passion for swimming than actually going to the pool, at Milford High, where he spends most of his time. We started this session with more posed images of David looking like a "Bad Ass" by the pool. Then David requested some images of him in motion, and actually swimming. I absolutely LOVE how these images have rounded out his portfolio! It was so fun to see David in his element!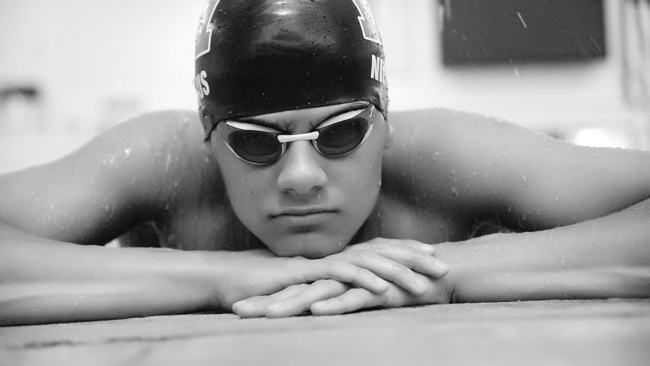 John also needed a location session due to the fact that his Marimba was so ginormous! So after David's session at the pool, we headed down to the band room and wheeled John's instrument outside. It was so hot that day, but the sky was just perfect! I love how the clouds added effect to John's images! John had so many great ideas for his shoot! I can tell he's such a creative guy.
It was such a fun day of photography at Milford High School! I really think sessions like this showcase a part of your life that is so important. You spend so much of your time at your school and in different sports and activities. I think it's so cool that you include them in your senior portraits and preserve those memories.